About
Russ save
Making A Purchase
If you decide you would like to make a purchase, copy the listing from the title through the price, then click HERE to email this information to us.
Please include your name and address along with your order.

Shipping is $3.00 for the first item,

$0.50 for each additional item.

All orders are shipped via USPS media mail unless other arrangements are made.

We accept cash, postal money order, check (allow for 14 day processing), or Paypal as payment.

Credit cards may be used as payment through Paypal.
The History or Story Behind My Site
Welcome to We 3 Books
Thank you for visiting our site. As you will soon find, we love good books. Please make yourself at home and enjoy your search. If you have any questions please click HERE to email us.
You may also view our listings on Amazon and eBay using the following links: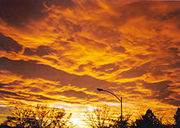 Others
My About page is also a great place to give information about others involved with my site's topic, such as the leaders of my organization, club, or company; an ancestor; my family; and so forth.
My Contact Information
Links to Other Sites